Technological breakthrough

Many technical advantages :
Ultra matte appearance achievable (less than 5% at 85°)
Very high chemical resistance even with very aggressive substances (Betadine, Eosin, marker...)
Excellent level of resistance to abrasion and scratching
Gloss stability during production
VOC barrier effect - strongly limits VOC emission values at 28 days (< 10

µ

g/m³)

The Excimer lamp diffuses a single wavelength of 172 nm of very high energy which polymerizes a very thin layer on the surface of the varnish. This difference in state between the polymerized surface and the depth of the still wet film causes a stress that develops folds on the surface.
It is these micro wrinkles that provide the deep matte properties by effectively diffracting the light. The film is then cross-linked in its totality with a UV lamp in order to give it the final mechanical and chemical performance. The principle is very different and more efficient than a traditional UV varnish with a surface relief brought by silica grains contained in the wet film.
Configuration for the wood

Excimer tunnels - Blanchon Group Labs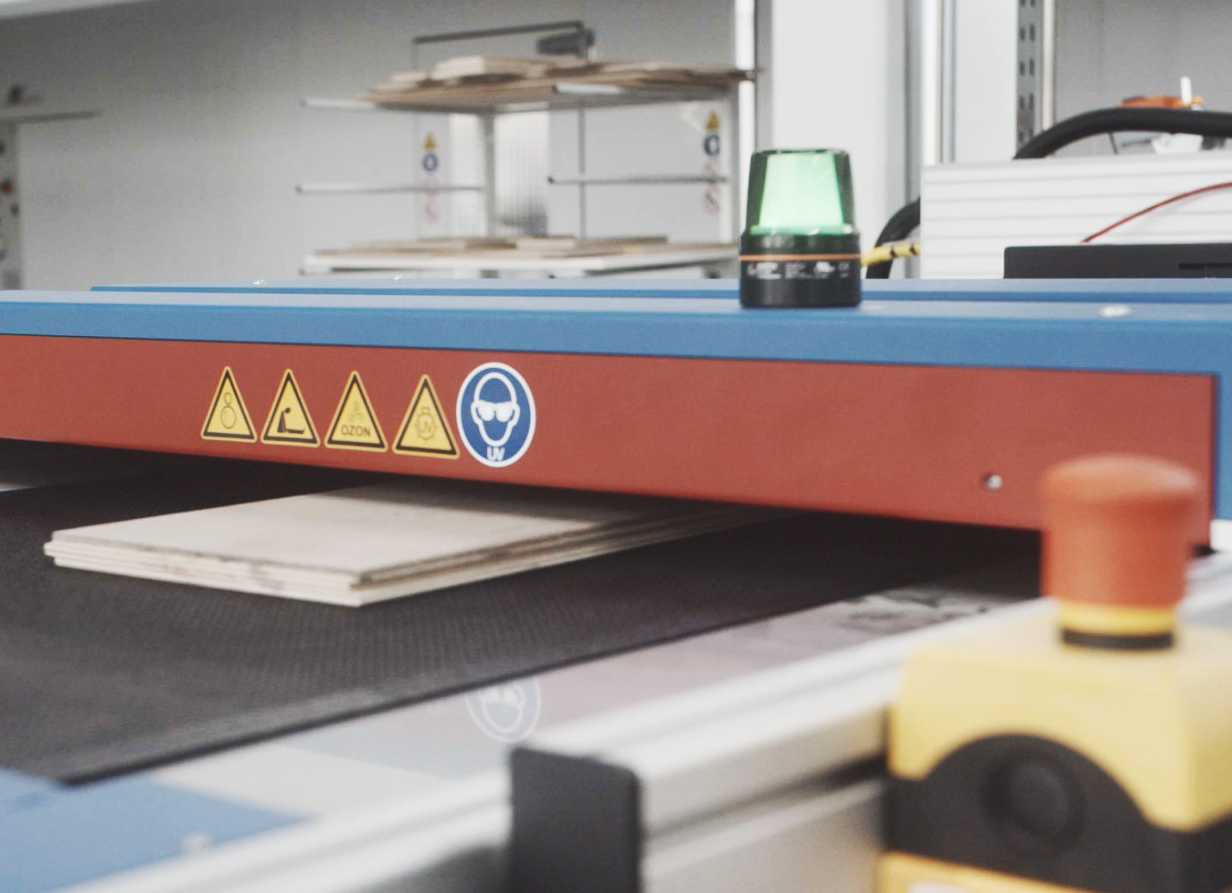 Finishing properties
Variable formulation : Flexible for heterogenous to rigid for LVT SPC
Low VOC emission with shield effect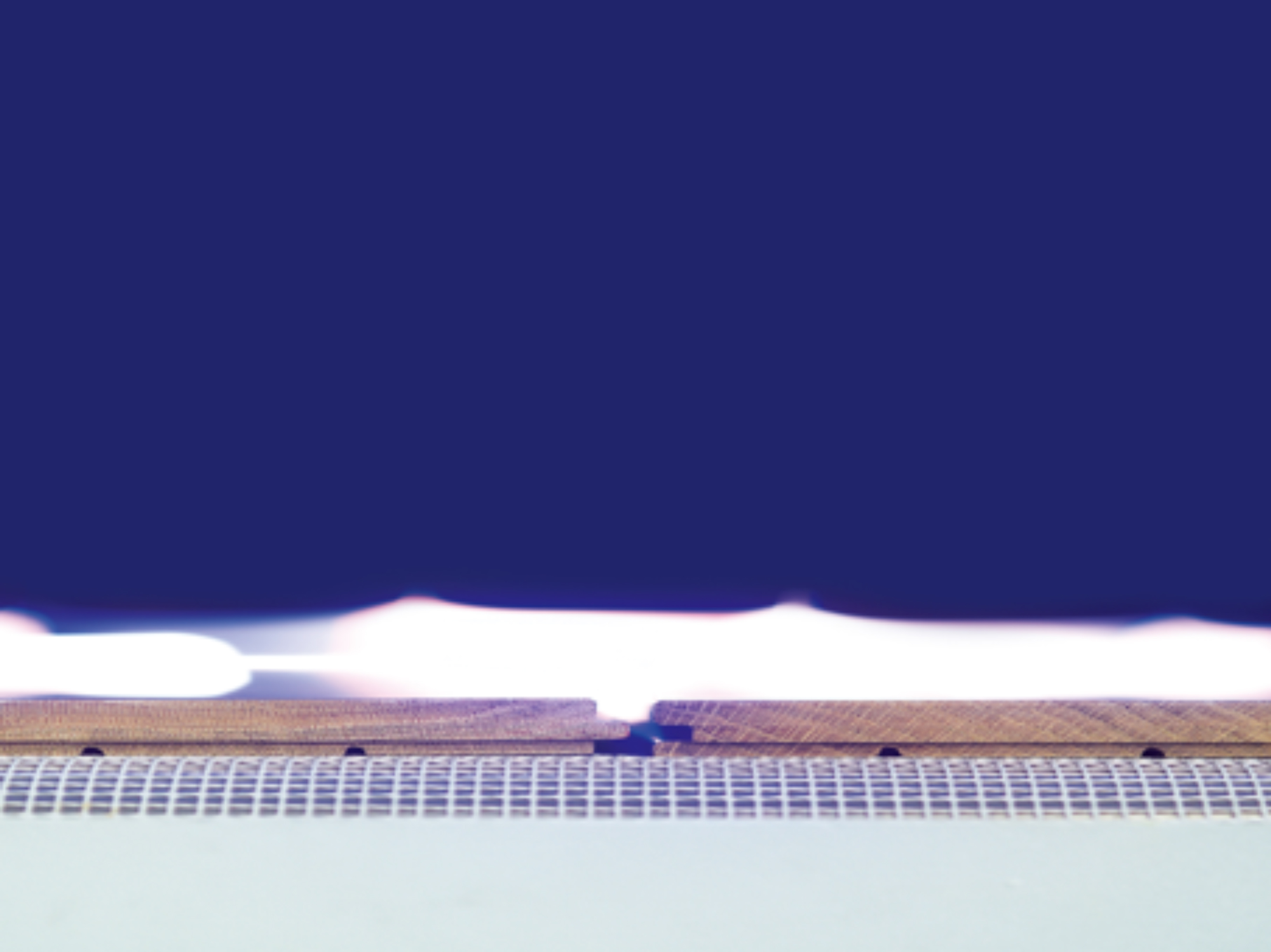 Finishing properties
No matting agent
Soft and Rubber touch
Antibacterial
Electro- conductive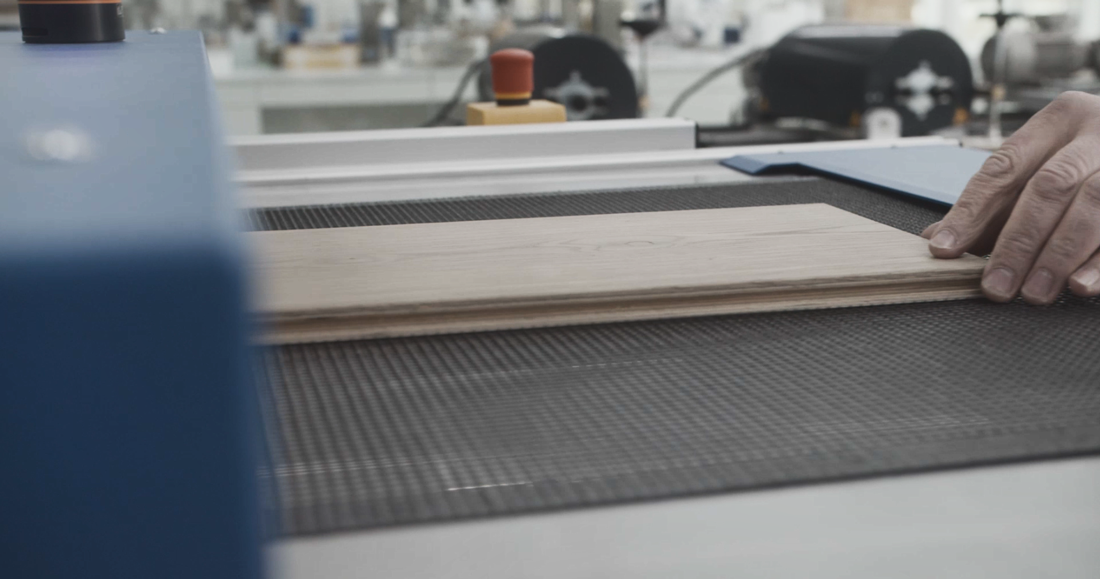 A technological innovation from Blanchon Industry
Ultra-matte lacquer without the use of mattifying agents.