Tailor-made solutions
Our laboratory is made up of a team of specialized chemical engineers
They are in close contact with the industrial customers, which allows a more global and quicker consideration of the specifications as well as the production requirements. These experts are the most efficient interlocutors to define the technical environment in which the solution will be developed and applied.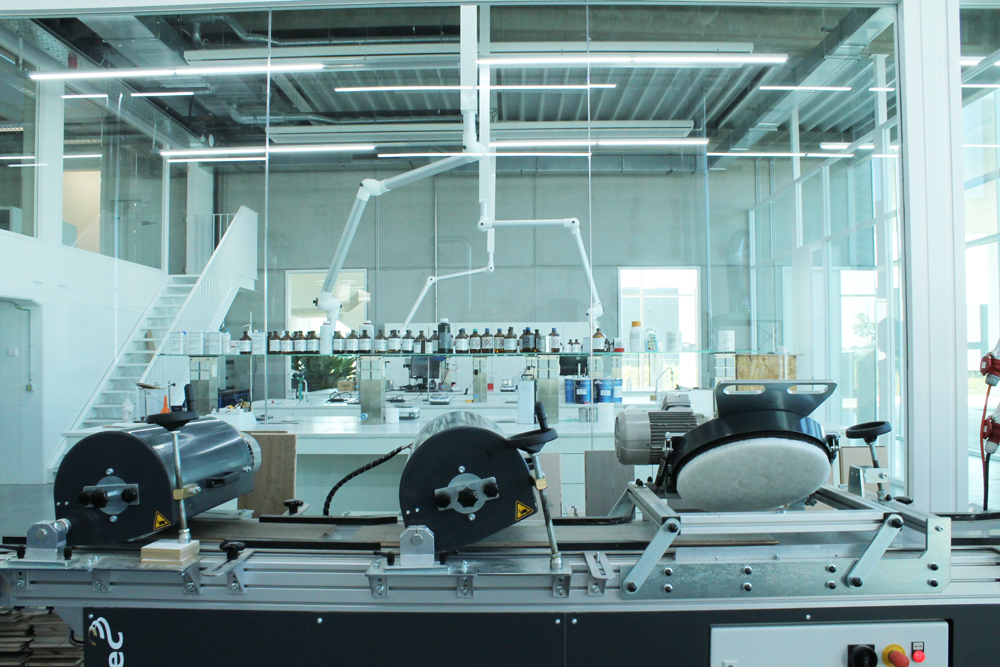 Top of line technology
High-performance finishes tailored to the needs of industry
Blanchon Tech has the latest testing, analysis and measurement technologies to evaluate the level of new raw materials and finished products. Mechanical and chemical performance tests and VOC emission measurements of finishes applied to their substrates are carried out daily as part of the approvals required to market Blanchon Tech finishes.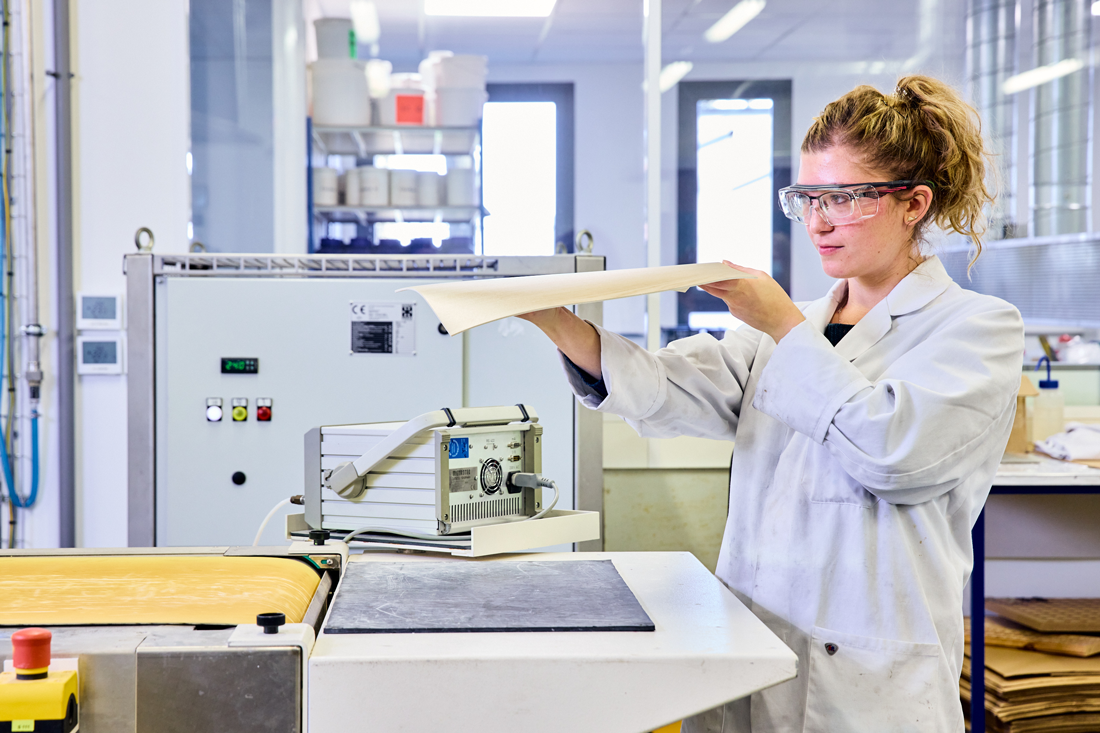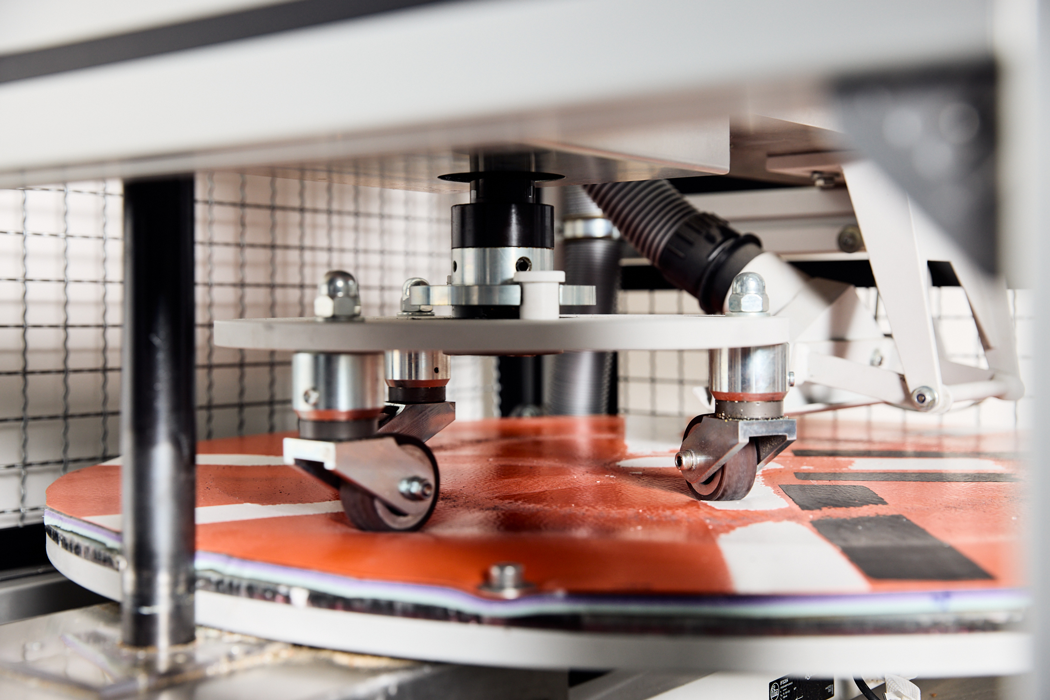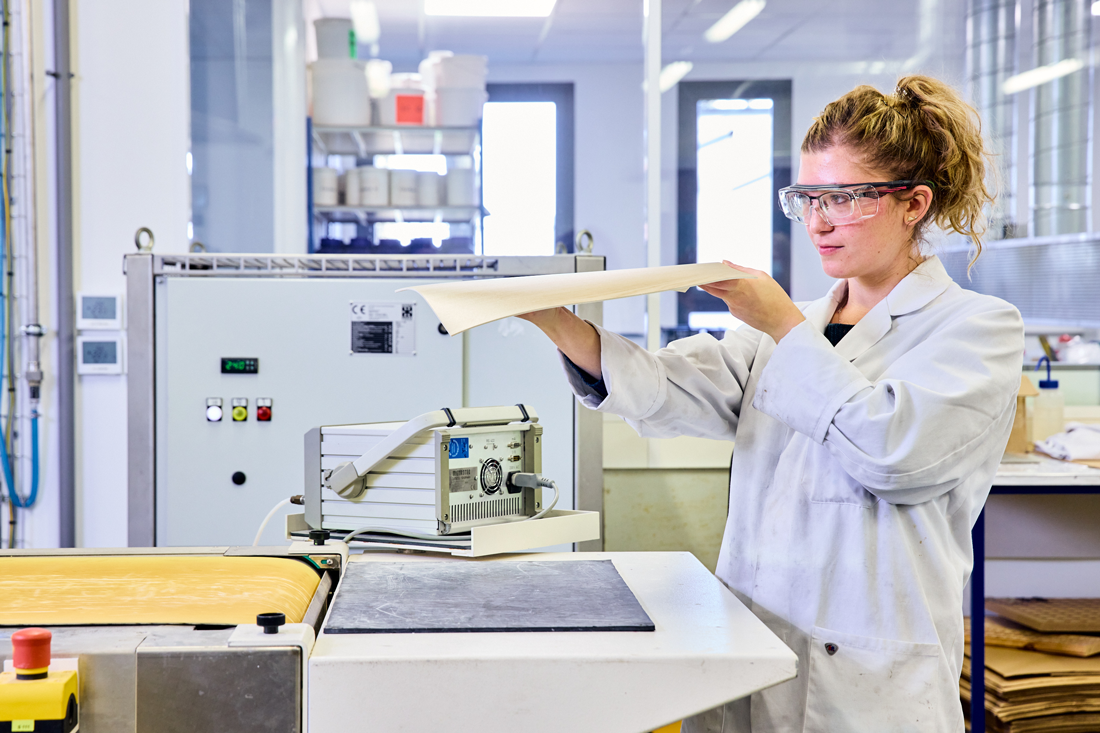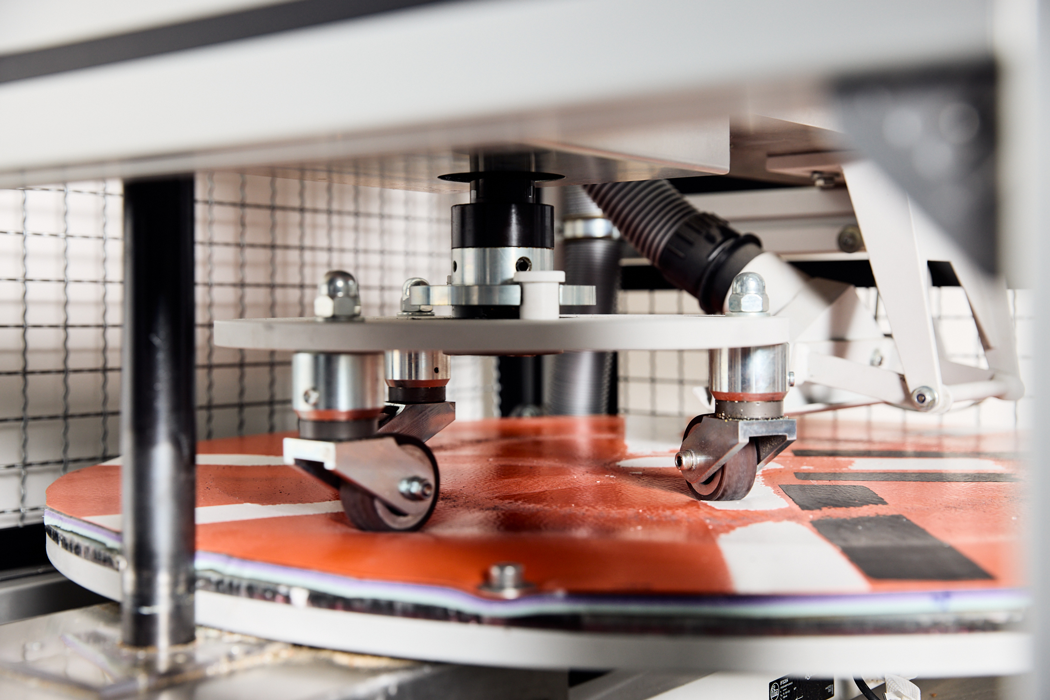 Our finishes in action
Martindale test
In order to offer high-performance technologies that are fully tailored to the customer's specifications, our teams put all their innovations and formulations through standardized laboratory tests. Demanding processes, guarantees of performance, the Blanchon Industry signature.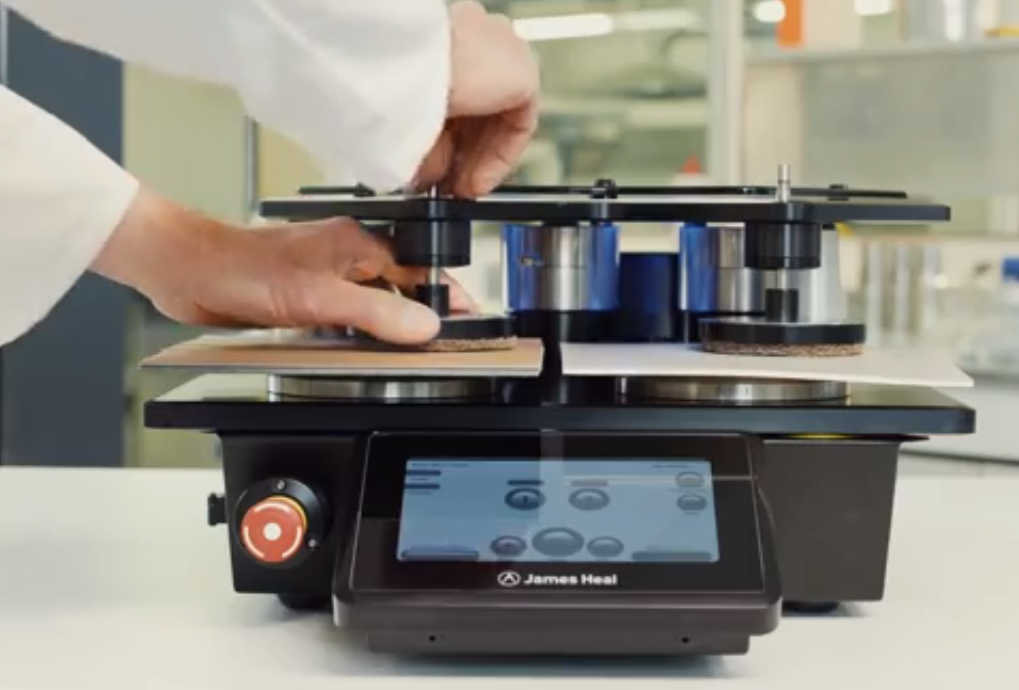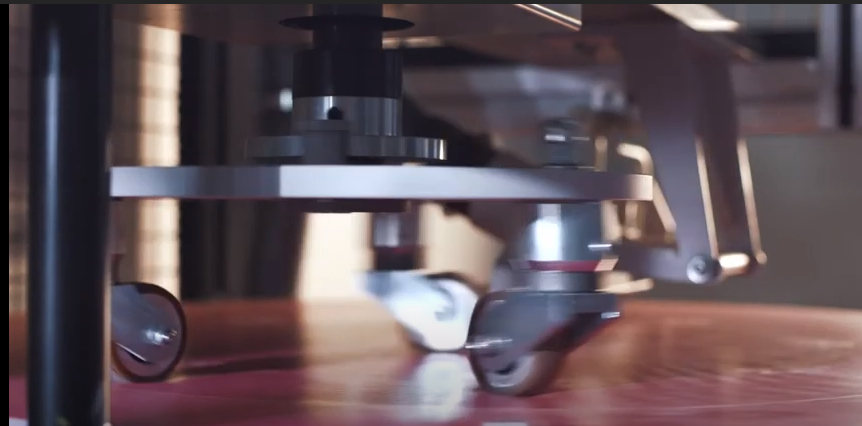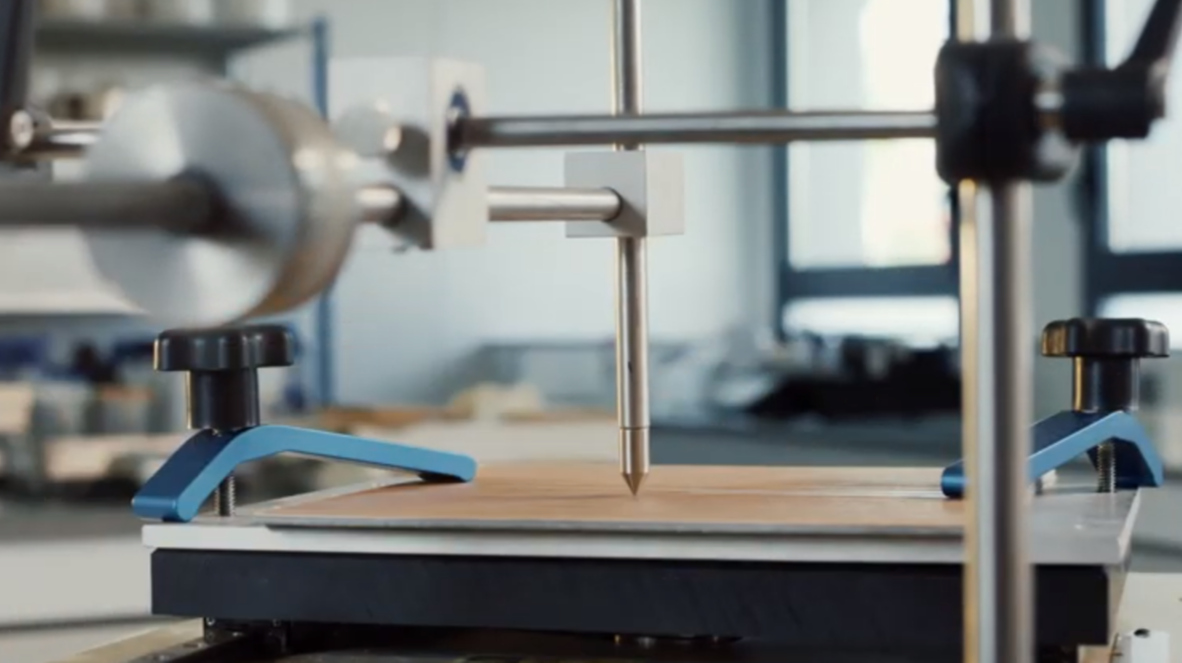 Taber Reciprocating Abraser test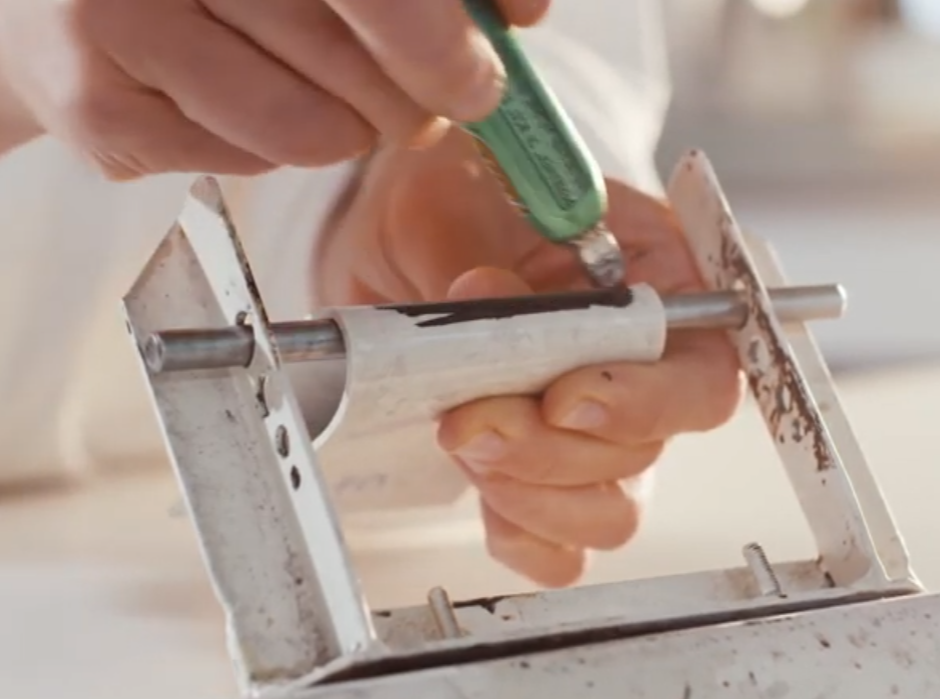 Bend test - cylindrical mandrel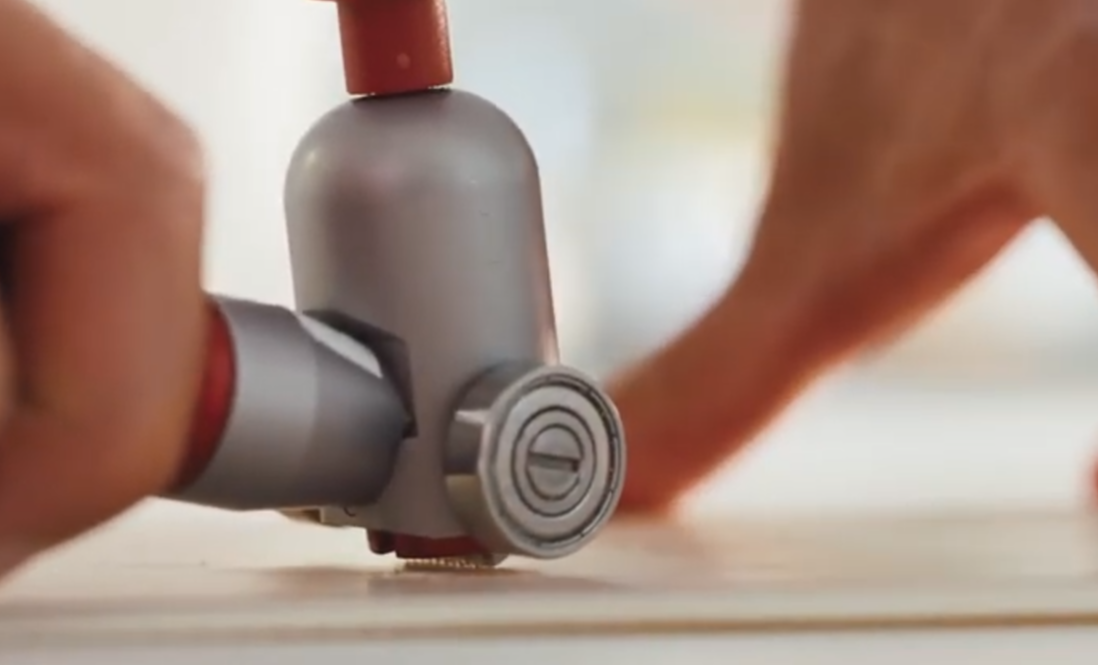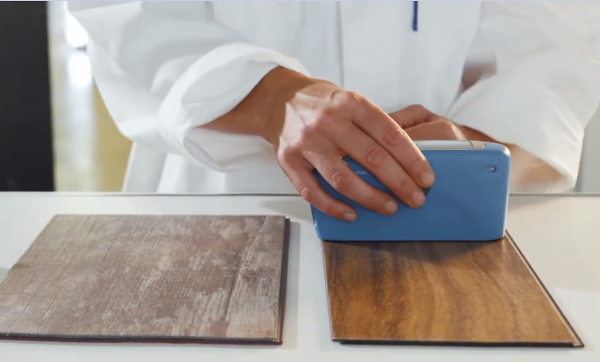 Determination of specular gloss
R&D
Located in Saint-Priest (France) and Roeselare (Belgium), our engineers design tailor-made solutions to meet our customers' specifications. We develop solutions adapted to the setup of their UV coating line.
Control
Our equipment features the performance of the developed solutions. The evaluation of the finished products is always carried out with samples applied on the machines of the industrial laboratory corresponding to those of the industrial lines.
The purpose of these studies is to develop the most efficient varnishes and to select raw materials according to their environmental performance.
Blanchon Industry assists the industrial client in the definition of their technical environment. The choice of equipment is a key factor in the performance of the coating cycle.
We have the necessary industrial finishing machines to reproduce the customer's process in real conditions. Thanks to this step, we limit the immobilization of an industrial finishing line for validation tests.
The technical characteristics of the lacquers are tested and measured on their final support according to the specifications: abrasion, VOC emission, scratching, slipperiness, shocks, curling, chemical resistance, scuffing, flexibility...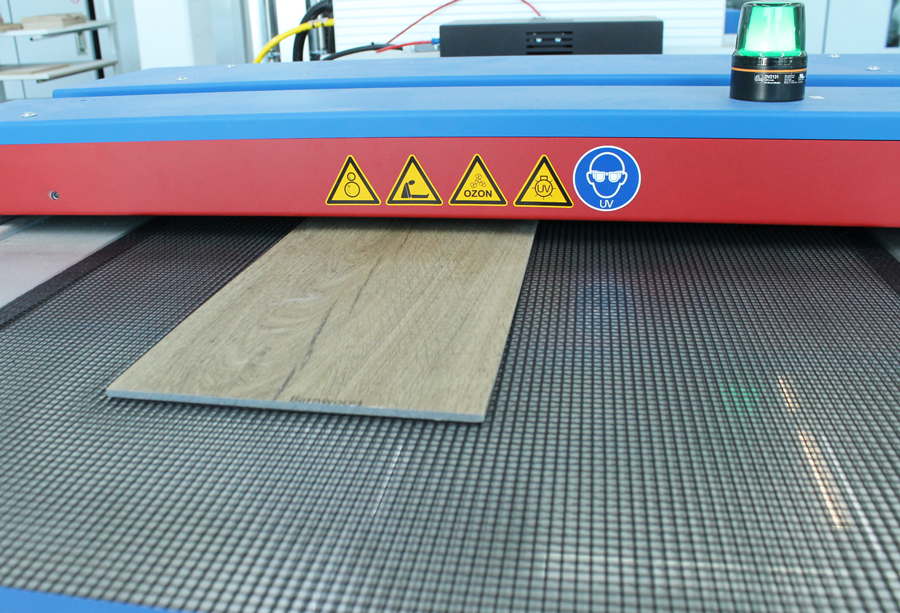 Premium finish for resilient floors
Thanks to 15 years of experience, BLANCHON & CIRANOVA are positioned as the world leaders in Excimer coating for vinyl (international patent N°12325444) and hard wood floor. We provide to our industrial customers with customized solutions adapted to the configuration of their UV coating line.